---
By Jeanna Van Rensselar, Senior Feature Writer | TLT Feature February 2023
As demand increases for sustainable lubricants, base oil developers are innovating to accommodate the growing market.
---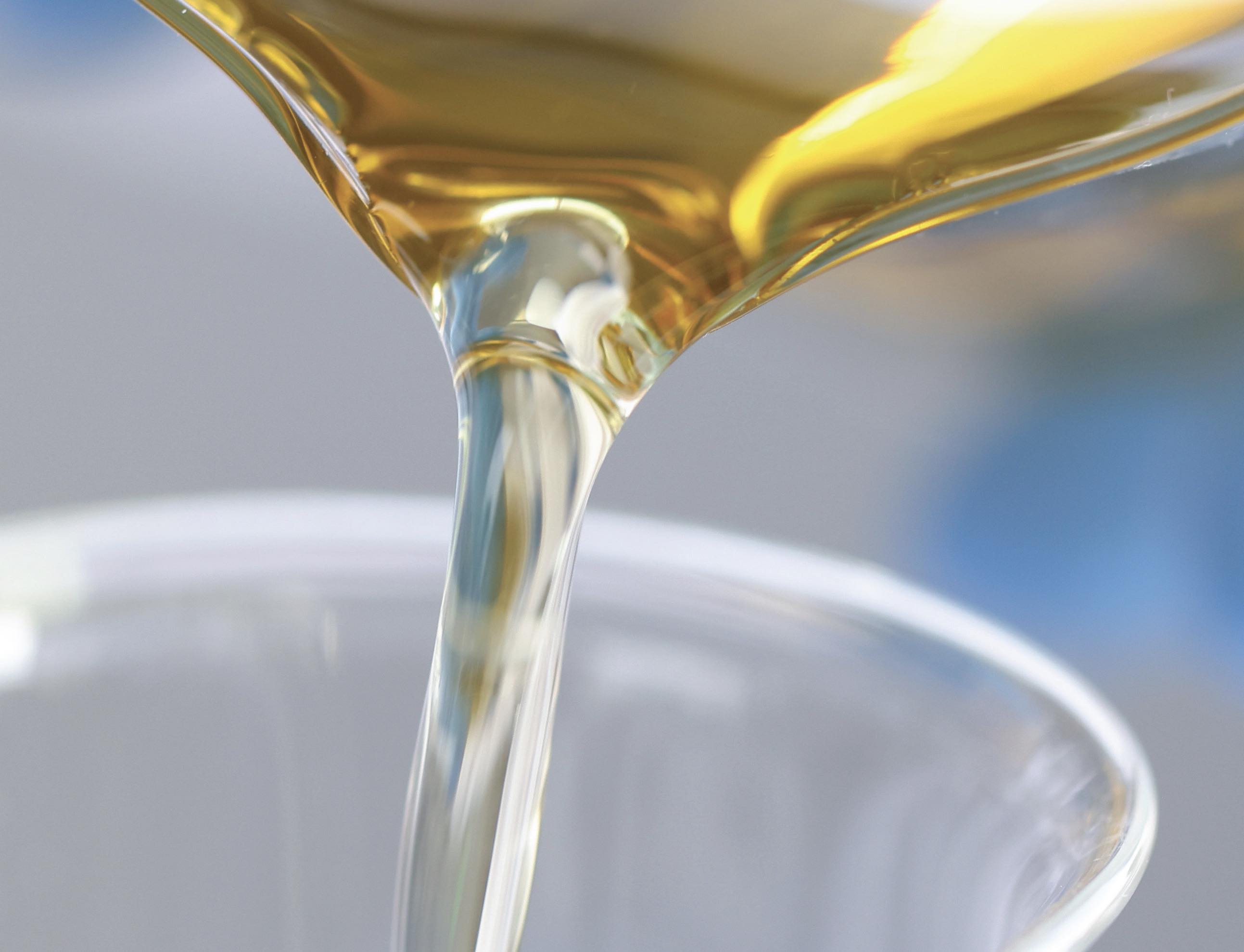 ---
KEY CONCEPTS
• Sustainable base oil has expanded significantly beyond soybeans and sunflowers to include PAOs.
• Sustainable base oil can increasingly compete successfully on performance with mineral oil counterparts.
• One of the challenges for developers is documenting sustainability—both internally and externally. Uniform methods and standards are still lacking.
The U.S. National Oceanic and Atmospheric Administration (NOAA) estimates that a total of more than 700 million gallons of mineral-based oil enters the global environment every year;1 180 million gallons in the U.S. alone.2 Much of all of this is through either careless or illegal disposal—highlighting not just the importance of producing sustainable base oils but also the importance of recycling. Because base oils account for the largest volume of lubricant formulations, they have a crucial role to play in maximizing intrinsic product sustainability.
With sustainability becoming increasingly important, lubricant formulators have a new set of criteria against which to determine their choice of base oil. They are able to compare base oil sustainability credentials (carbon footprint) as well as performance and costs; while these metrics are not standardized, base oil developers hope that will change soon. Ultimately, these factors influence buying decisions.
Base oil developers are focused on maximizing the performance that will build and support a market for sustainable lubricants (see Definition of Sustainable Lubricants). STLE member John Eastwood, head of global business development for Cargill, observes, "As an industry, product performance is the primary consideration when designing additives, base oils and finished lubricants, with varying degrees of consideration given to their intrinsic properties such as biodegradability and toxicity."
---

Definition of sustainable lubricants
While there is no single definition of what "sustainability" in general and "sustainable base oil" in particular mean, and there has always been a range of views and opinions, the Union of the European Lubricants Industry (UEIL) Sustainability Task Force defines sustainability in the context of lubricants as:
Lubricants created by innovative businesses enabling the use of safe, resource saving technologies and processes which reduce the burden on the planet, local environments and benefit people and society.A
A. www.ueil.org/sustainability/faq/
---
Regarding demand, Dr. Matthew Kriech, chief operating officer for Biosynthetic Technologies, notes that it is trending upward for reasons not solely related to sustainable properties. "The general supply constraints of the last few years have actually made customers consider higher priced sustainable options simply due to product availability," he says.
While there is a divide between base oil produced solely from crude oil and that produced from biobased sources (see ASTM D6866-22: Standard Test Methods for Determining the Biobased Content), some sustainable base oil developers are innovating synthesized base oil with a mix of petroleum and plant sourced material.
---
ASTM D6866-22: Standard Test Methods for Determining the Biobased ContentC
ASTM D6866 was initially published in 2004. The associated test standards were originally developed for the USDA BioPreferred® program to determine biobased content—it does not address biodegradability. The standards only consider net organic carbon volume and do not measure product biodegradability. The standard differentiates between carbon resulting from newer biomass sources and those that are derived from fossil-based sources.
ASTM D6866 utilizes radiocarbon dating to determine a product's biobased content. The percent of carbon from biobased sources can be determined in a straightforward manner from the sample's total organic carbon. The standard has gone through several iterations over the years. The current version, ASTM D6866-22, was last updated March 23, 2022.
C. ASTM D6866 for Biobased Content Testing. Beta Analytic is a co-developer of the ASTM D6866 method. Available here.
---
Dr. Lou Honary, president of Environmental Lubricants Manufacturing, Inc.—and a long-term researcher and innovator in the sustainable lubricants space—explains, "There have been some positive changes in biobased lubricant development. There are more suppliers of biobased derived synthetic esters and synthetized oils that offer oxidation stability and cold temperature performance (see Figures 1 and 2). Although more expensive than vegetable oils, they offer better cold temperature performance and higher oxidation stability where needed. There also are newer more stable genetic varieties of plant oils that offer opportunity for biobased greases and lubricants in select application areas. An example is a new safflower oil variety with over 90% oleic acid content produced in Australia."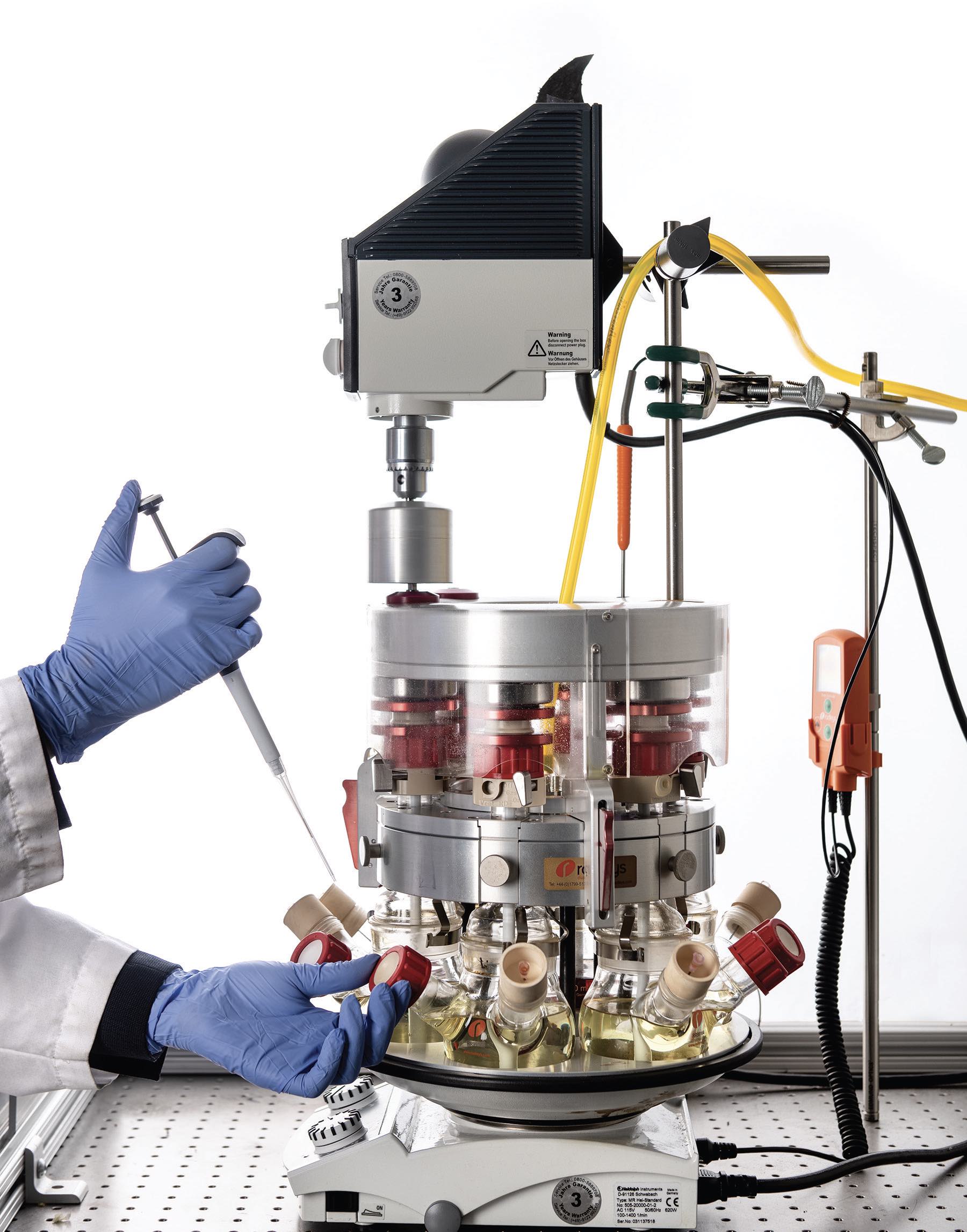 Figure 1. Multi-channel accelerated oxidation test. Figure courtesy of Novvi, LLC.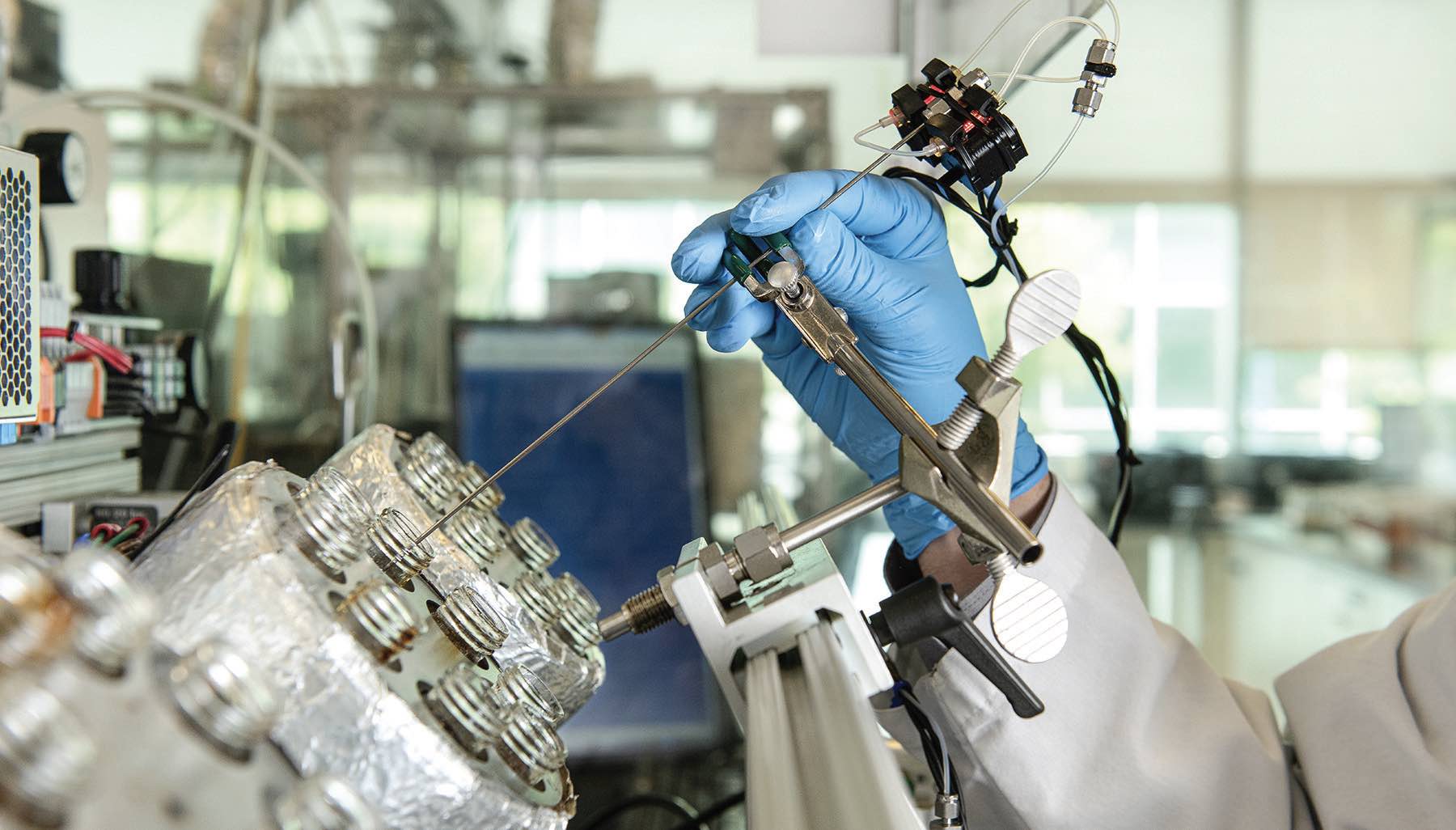 Figure 2. Multi-channel accelerated aging test for bulk and thin film oxidation. Figure courtesy of Novvi, LLC.
Kriech adds, "The current wave of sustainability has significant momentum behind it with some well thought out planning. I don't believe this is a fad similar to past 'green' pushes and instead is going to be part of an overall strategy for a business. It most likely will never be the sole driver of demand but will instead be another factor that is part of the optimization process for producers and end-users."
Advantages of sustainable base oil
"We learned early on that product performance is the number one criterion—followed by reasonable pricing—to appeal to general customers," Honary says. "We also have focused our efforts on areas where the lubricants come in direct contact with the environment. Those include rail curve grease, truck grease, drill rod grease, wire rope grease and food grade grease—and in the liquid lubricants, those such as chain bar lubricant, lubricant-penetrant, dust suppressant, concrete form and asphalt release and the like."
Biobased base oils are renewable and can offer opportunities for farmers to add value to their oil crops, Honary adds. Due to the polarity of vegetable oils, they perform better as lubricants because they form a strong bond to metal surfaces. With a high viscosity index (VI), higher flash/fire point and better thin film strength, they usually require less performance-enhancing additives to meet known performance standards.
Mika Kettunen, technical product manager for Chevron Base Oils, observes, "In terms of lower carbon, there are renewable base oils that bring unique properties like unmet low Noack evaporation loss,3 stability and viscometrics that allow feasible formulating of top tier lubricants."
Kettunen adds, "Although the components in our industry are mainly made from fossil crude oil today, their use can help in reducing greenhouse gas emissions overall. Lubricants made with sustainable base oil are increasingly able to compete with mineral-based alternatives on both performance and, to some degree, price."
According to the Union of the European Lubricants Industry (UEIL), biodegradable base oils compare well to mineral-based counterparts in terms of (see Union of the European Lubricants Industry [UEIL]):4
• Overall performance: wide viscosity range, high oxidative stability and greater hydrolytic stability
• Environment: sustainable, readily biodegradable, non-toxic and highly renewable
• Physical properties: high flash/fire point, high VI, solubility and low volatility.
See How UEIL Defines Sustainability Contributions to Product Lifecycles.
---

Union of the European Lubricants Industry (UEIL)
The Union of the European Lubricants Industry (UEIL) represents over 450 companies involved in the European lubricants industry. Its task force identified the three most important sustainability areas for lubricants:
• Environment: product recyclability, product renewability, carbon footprint, product energy efficiency, leakage, waste management, sourcing of raw material use, sourcing of water and packaging
• Health and safety: sound general practices, product toxicity and providing safety and health guidance that includes safe handling of products
• Society and economy: promoting business ethics, support of communities in terms of giving back, providing employment, developing economic assets and encouraging digitalization.
---
---
How UEIL defines sustainability contributions to product lifecyclesB
• Cradle-to-cradle: A complete cycle where at the end of its life, the product is reconstituted into the original raw material and repurposed. This means there is zero waste.
• Cradle-to-grave: A linear lifecycle, beginning with resource extraction and culminating in end-of-life disposal.
• Cradle-to-gate: The lifecycle extends from the original resource extraction to the factory entrance.
• Gate-to-gate: An example would be from a supplier's gate to the exit gate of a company that imparts additional value to the materials.
B. www.ueil.org/sustainability/faq/
---
Not all sustainable base oils are created equal, though, in terms of performance and environmental impact. Jason R. Wells, chief technology officer for Novvi LLC, says, "Sustainable base oils can have a large positive or negative cradle-to-gate carbon footprint depending on the feedstock and production process. Performance varies. Some offer extreme performance in friction, wear or stability."
Kriech notes that the advantages of sustainable base oil depend on the base oil. He uses the example of estolides, which offer high performance, excellent biodegradability, are non-toxic, don't bioaccumulate, use non-GMO feedstocks and can be made for any viscosity grade between an ISO 22 and ISO 680.
"There are tradeoffs for those advantages, namely that they cost two to three times that of a petroleum derived Group III base oil," he says.
Kriech and others point out the positive sustainability impact a finished lubricant can have even when it does not qualify as sustainable. "One of the largest impacts to overall emissions, equipment life and lubricant life is the overall performance of the lubricant itself," he says. "In general, the total carbon emissions saved by utilizing a high-performance lubricant over a lower quality one significantly outweighs the amount of carbon in the lubricant itself, usually by a factor of 10 or more. So, one of the best ways to improve the sustainability of lubricants is to improve their performance."
Challenges with sustainable base oil
Today's sustainable base oils are challenging the notion that biobased lubricants don't perform as well as conventional oils. It's a stubborn belief that developers counter with performance metrics.
Eastwood elaborates. "We need to distinguish between novel base oils, which can only be derived from biobased raw materials and which have unique performance characteristics, and base oils, which can be derived from building blocks that can be derived either from petrochemical or natural resources," he says. "Major raw materials providers are progressing quite rapidly in producing building blocks (e.g., ethylene, ethylene oxide) from natural and/or recycled raw materials. These building blocks can be used to make like-for-like base oils, where performance remains the same as petrochemically derived base oils. In this regard, companies may pay a premium for sustainability."
However, as Eastwood says, companies that innovate and design new, performance differentiated products will always seek a premium for their products, justified by the value their product brings over conventional base oil products.
Honary believes that using the correct sustainable lubricant is key to overcoming challenges. "They should be carefully matched to the end-use application," he says. "For example, if the application requires minus 40-degree performance, typical vegetable oils will freeze at such temperatures. In that case, biobased synthetic base oils would be used."
Since the concept of sustainable base oils is relatively new, there is some confusion as to the most efficient route to market. "Doing your first life cycle assessment (LCA) can feel like a significant resource spend and time burden," Kriech explains. "Then you have to develop a plan and implement it to actually have an impact on sustainability. It feels a lot like the early days of the ISO 9001 standards when folks were unsure of the path forward. Yet today ISO 9001 certification is standard practice in the lubricant industry. It will take time and hard work to get sustainability to a similar place, but I'm confident it is headed down that track."
While the cost of sustainable base oil is highly dependent on the technology, Kriech advises that, in general, biobased sustainable oils are always going to be more expensive than conventional petroleum-based oils due to their overall energy density profiles. "Most sustainable base oils derive from natural oils in the palm, soybean, castor and rapeseed markets," he says. "These products have to be harvested, transported, crushed, extracted and then further processed to produce high-quality base oils. Even at scale it is very hard to compete with the energy density and scale used in the petroleum-based processes. In general, there are lots of good sustainable options that will range from two to four times the cost of a petroleum derived Group III base oil."
Other challenges for base oil developers are competition for sustainable lower carbon raw materials and tighter regulation. "For example, there are much larger scale investments made for producing renewable fuels from oils and fats than there are for producing renewable base oils," Kettunen observes. "One reason for this is the regulation and legislation supporting the market for renewable fuels, while such mechanisms are lacking in the lubricants value chain. Naturally new technologies and products enter the market at a smaller scale and often the development of new supply chains takes time and money. However, higher value can be brought to the customer in performance and sustainability-related benefits."
Regarding advantages and disadvantages, Kriech concludes, "In the end it's a tradeoff of many factors related to sustainability, regulatory, cost, performance and more. Sustainability definitely has a seat at the table, but it is just one seat of many."
Sustainability data
Because sustainability is becoming an increasingly important factor in the choice of base oil, many potential customers want to see an LCA. As a developer, Eastwood explains, "When considering new products and new applications, the industry is taking much greater consideration of the sustainability credentials of their products and the benefits in use and seeking support from their suppliers. Product assessments act as a preliminary screening tool before advancement to widely recognized LCAs and help to guide internal decision making about product portfolio management and innovation."
Developers rely on sustainability data to drive direction. "I think you can optimize sustainability with all the other demands required of a lubricant producer (cost, performance, volume, regulatory, etc.) first by doing a high level LCA of your products," Kriech says. "You need data to make smart decisions about sustainability, just like you need data to make decisions around the cost of the product, or the performance of the lubricant. So, the first step is getting the data, which is driven by the LCA process."
The next step is leveraging the results to develop a strategy that aligns with sustainability goals. "Supply chains have been doing these types of optimizations for years, so it is well within the reach of any organization that is interested," Kriech adds.
Eastwood notes, "When considering safe and sustainable by design (SSbD) principles for lubricants, we focus on minimizing intrinsic hazards of the product while simultaneously maximizing the product's in-use benefits. There is a fine balance to be struck in doing so. During the design phase, we take into consideration the user of the fluids and the user of the final formulation—industrial, professional or consumer. Our aim is to hit the sweet spot while recognizing that this ultimately depends on the definition of safe and sustainable."
Kriech points out that since the base oil usually is between 90%-99% of the formula, it is the primary focus of current studies. "So, in many ways I believe base oils are ahead of the sustainability curve in regards to the lubricant industry," he says. "You currently can find reports on virgin base oils from major refiners, re-refined base oils and biobased oils such as esters or estolides."
Sustainable feedstocks
Feedstock sustainability has been an issue since biobased fuels and lubricants were first innovated and brought to market. Many of the original issues (such as a limited number of plants) have been addressed; others, such as a global limitation on the amount of arable land, remain.
Wells explains, "Generally, the carbon chain length required to make the target viscosity grade determines the possible feedstocks that can be used to make the olefins. Then, it really becomes a long-term effort to obtain those from plant or biological sources without compromising on cost, scalability or sustainability. As commercial production scales up, this is perhaps one of the largest challenges but also our greatest competitive advantage."
Honary adds, "To determine sustainability for either vegetable oils or the synthetic biobased base oils, further life cycle studies are needed (see Figure 3)."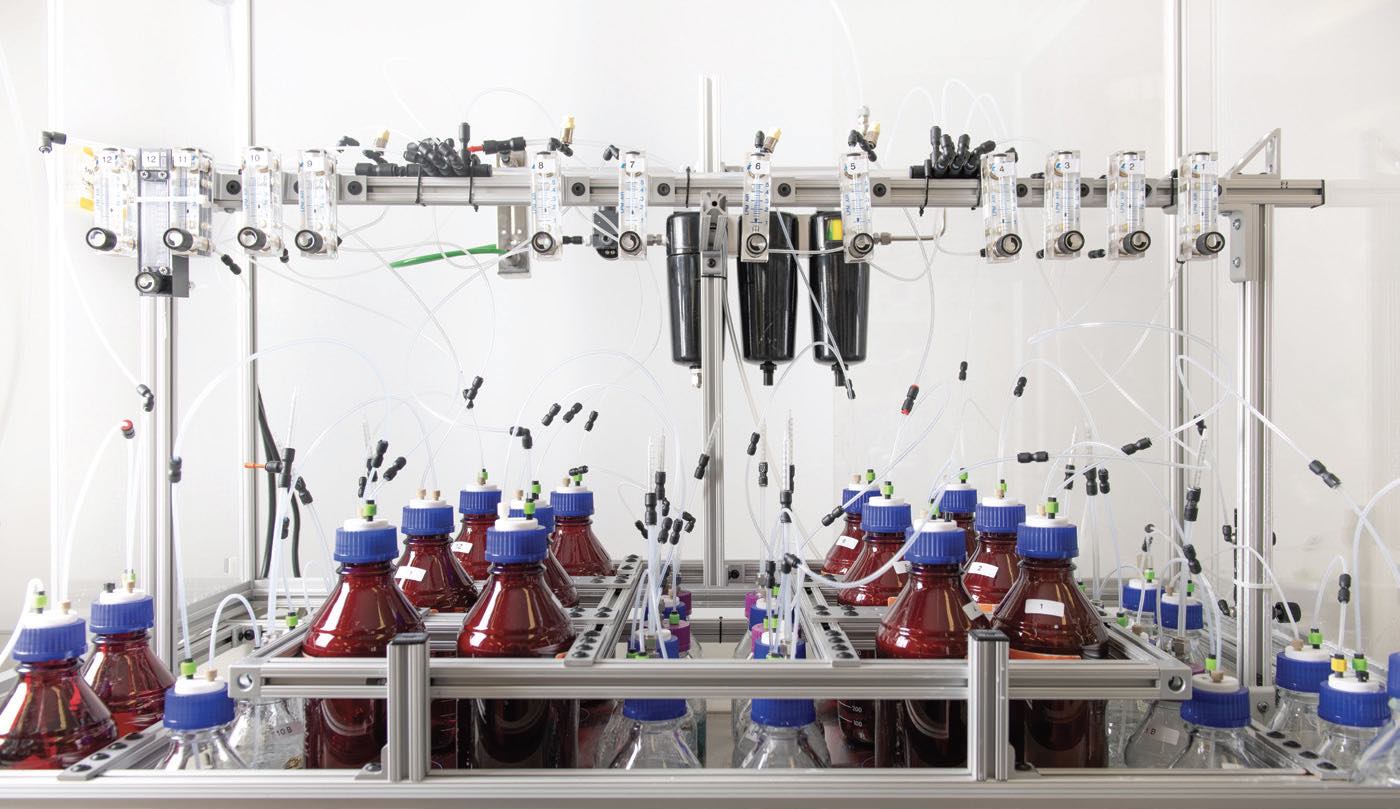 Figure 3. Multi-channel OECD 301b biodegradation testing system. Figure courtesy of Novvi, LLC.

Sustainable PAO base oil
Over the last three decades, there has been considerable research into the development of plant-based lubricants that are comparable to their petroleum counterparts. Within the last 10 years, some companies have been taking a very different tactic. Rather than improving on vegetable oils, they pare the base oil down to its components and reconstitute it into a product that overcomes performance deficiencies—even outperforming commercially available synthetic oils in some instances.
"Conventional polyalphaolefin (PAO) base oils are produced from C8-C12 linear alpha olefins, with the majority from C10," Wells explains. "Producing renewable short-chain (<C14) olefins from typical oleochemical or biological sources can be more challenging than from ethylene while longer chain alpha olefins can be cost competitive or deliver advantages such as greater linearity or narrower olefin distribution."
He continues, "Base oils are differentiated from other commercial Group III and Group IV commercial PAOs based on performance properties such as volatility, oxidation stability, traction/friction characteristics and thermal properties. Formulators often are not aware of the technology or the many ways their formulation or finished fluid challenges can be solved. We generally have to teach formulators about the performance features of sustainable synthetic base oils and overcome the perception that they are only about sustainability. Some esters, and obviously PAOs, can offer very high performance."
According to Wells it is often the case that initial interest is driven by sustainability. "Most formulators are now looking for sustainable options and solutions," he says. "However, as people work with these types of synthetic base oils, they obtain the greatest value from a combination of the base oil properties that enable higher performance finished fluids, formulation flexibility and also are sustainable."
Re-refined base oils and sustainability
Re-refiners of used oil are playing their part in base oil sustainability—as they have been for decades. STLE member Matthew Munz, VP-base oil sales for Heritage-Crystal Clean, Inc., points out the significant contribution re-refining makes to sustainability. "Re-refining is encouraged by the EPA for its sustainability benefits," he says. "The rise in Group IIIs and improved quality of motor oils, in general, creates a better feedstock for re-refiners, therefore a higher quality base oil to provide back to our customers."
According to Munz, the sustainability benefits of re-refining base oils include:
• Alleviating disposal issues by keeping used oil from polluting ground water and drinking water sources.
• Up to 50% less energy is used to produce re-refined oil as compared to making base oils from crude.
• Re-refining can slow the exploration of untouched habitats, protecting the environment from future harm.
Kettunen notes, "Nowadays customers are asking more and more for lower carbon emitting solutions. A couple options include utilizing renewable raw materials and recycling of fossil waste materials. In the developed countries, more than 50% of the used lubricants are re-refined for this purpose. There also are major efforts globally to enhance the recycling of waste plastics by chemical recycling. This is an interesting route, which could yield high-quality paraffinic recycled feedstock for production of lower carbon base oils."
According to Munz, the push for sustainability will drive demand for sustainable products made from high-quality re-refined base oils. He believes, sustainable base oils are becoming more competitive, and, in some cases, better in quality than some of the traditional virgin base oils available in the market.
Carbon footprint accountability
The oil industry is currently lacking a standard (or even common) method to calculate and report the carbon footprint of components and products; that may be changing. Kettunen observes, "There are industrywide efforts to harmonize the carbon footprinting methodology, and these efforts will be key to create and quantify value propositions with lower carbon solutions transparently across the value chain."
Much of this is being driven by formulators. In Europe and increasingly across the rest of the world, lubricant formulators are requesting product carbon footprint data for their key raw materials. "The lubricants industry recognizes the complexity of providing data and the need for methodologies and transparency," Eastwood says. "Collaboration and communication is key to ensuring we have alignment of methodologies that work for the entire supply chain. With the leadership of industry organizations, such as UEIL, the Technical Association of the European Lubricants Industry (ATIEL), American Petroleum Institute (API), Additive Technical Committee (ATC) and others acting together, the industry can be confident that this alignment goal will be achieved."
Kriech has noticed a trend toward standardization. "There is a strong push toward unifying how we study, classify and report on the sustainability of different lubricant formulations," he says. "Although a full LCA needs to consider all impacts of components that go into the lubricant (base oils, additives, energy to blend, etc.) and all impacts to the environment such as aquatic toxicity, human toxicity, ozone depletion, land utilization, etc., most of the focus has been on global warming potential related to carbon emissions (see Figure 4 and Figure 5)."

Figure 4. Automated robotic lubricant blending. Figure courtesy of Novvi, LLC.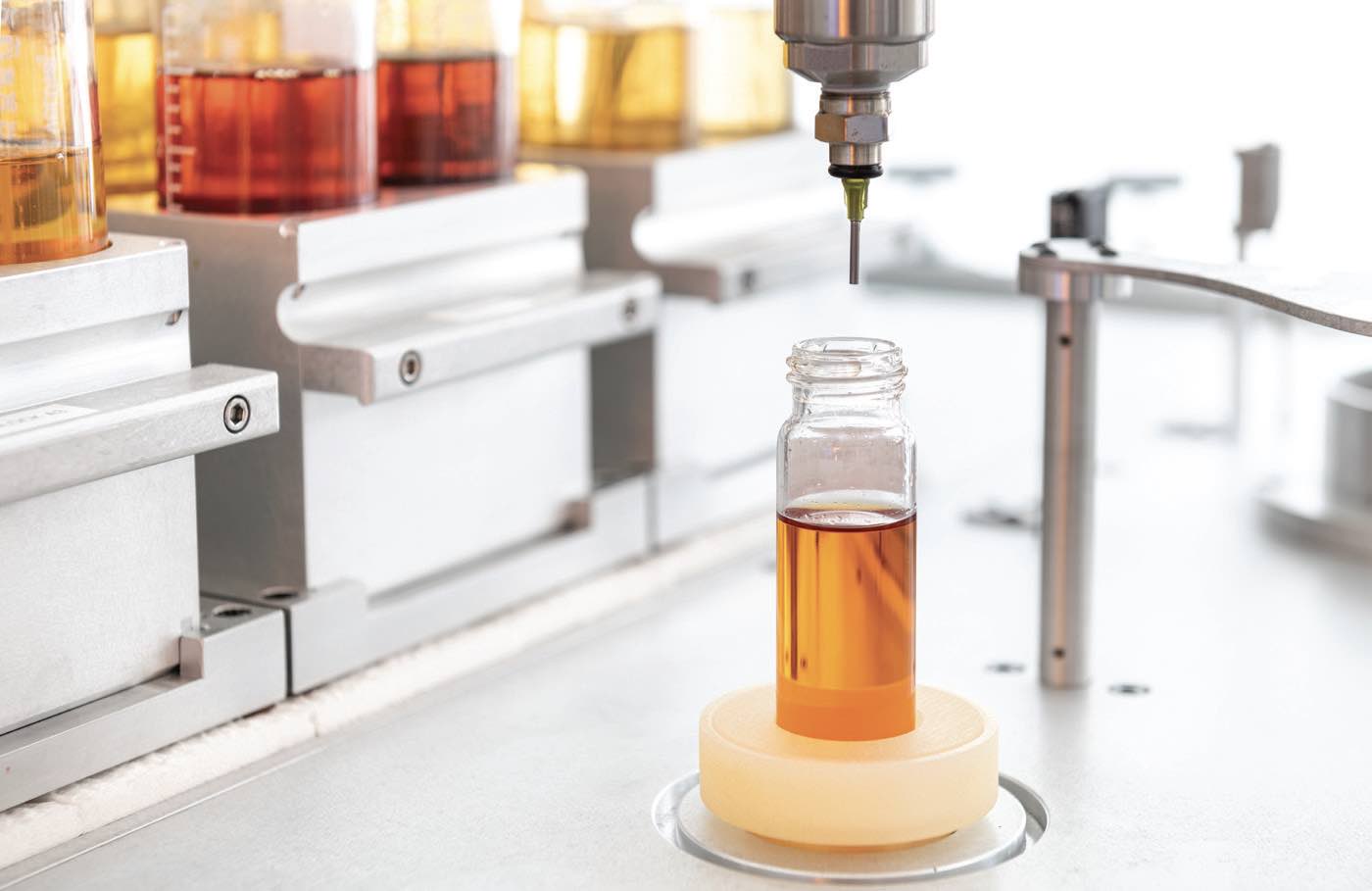 Figure 5. High-throughput lubricant blending robot. Figure courtesy of Novvi, LLC.
Eastwood observes that scorecards are becoming commonplace to help assess and maximize the sustainability credentials of products during the product design phase. "Such scorecards can be used internally to help meet company sustainability targets and enable better decision making, but perhaps also in anticipation of upcoming legislation," he says.
Eastwood adds that the quantification of sustainability is becoming more sophisticated. He sees a trend toward greater awareness and transparency in carbon footprint accounting, environmental impact and sustainability in the broader sense. "There is a growing awareness of how performance, energy efficiency and durability of the fluid and of the equipment it protects can have a much greater impact on carbon emissions than just using sustainable feedstocks," he says.
Conclusions
Eastwood summarizes, "Lubricants will and continue to be scrutinized regarding their origins, production, impact to the environment and their end-of-life fate. SSbD frameworks and other anticipated legislation around use of chemicals are still in a period of consultation within the European Commission. Engine oil formulators are looking to lower viscosity base fluids to help them achieve challenging fuel economy targets set by OEMs and regulators. Such targets are becoming more stringent, and suppliers and formulators must find novel ways to help meet the demands placed on them."
Kettunen concludes, "In light of all the discussion and efforts to develop a more sustainable future in the energy industry and related industries, it is clear that the lubricants industry is trending toward a lower carbon future. This means increasing efficiency, shifting lubricant products toward higher performance and requiring more from the components including base oils. In addition, the carbon intensity of the raw materials will be a focus of lowering the carbon footprint of the lubricants."
REFERENCES
1. Click here.
2. Click here.
3. The Noack volatility test measures evaporation loss in high-temperature operating conditions.
4. Click here.
Jeanna Van Rensselar heads her own communication/public relations firm, Smart PR Communications, in Naperville, Ill. You can reach her atjeanna@smartprcommunications.com.